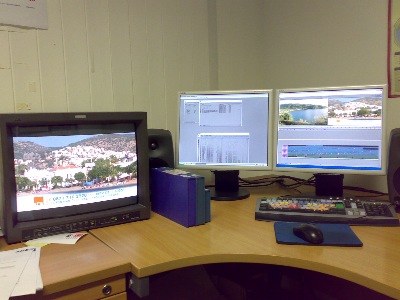 EMPLOYMENT HISTORY AND EXPERIENCE:

Freelance Film and Video Editor - (AVID and FCP) 2001- Present


Post Production Editor - Communicopia 2000-2001

- Edited promos, short programme features and documentaries exclusively for The Money Channel's output.


Junior Film Editor / 1st Assistant Film Editor - Jim Bambrick and Associates Ltd. 1994-2000

- Editing jobs included commercials, agency pitches, music videos, short films and showreels.
- Assisted the senior editors with logging and loading, first assemblies, re-cuts, and dealing with numerous major production companies and advertising agencies. Also prepared material for online etc, e.g. track laying and EDLs. Attended telecines, onlines and dubbing sessions.